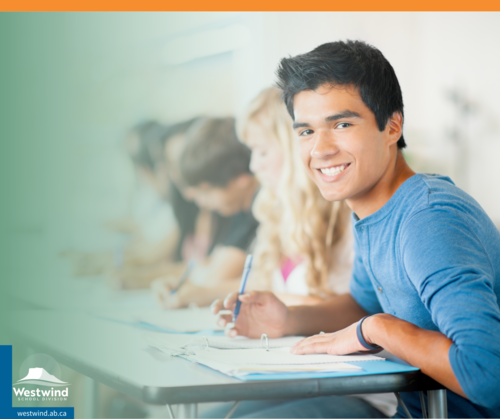 Westwind School Division is pleased to announce that registration for its summer school courses is now open!
The courses will run from Tuesday, July 4th, through Thursday, July 27th, 2023, providing an excellent opportunity for students to get a head start on their studies for the upcoming school year.
Registration is open to both WWSD and non-WWSD students who will be entering grades 10 - 12 in September. However, it's important to note that students enrolling in Grade 10 and 11 core courses will be required to participate in an intake interview with an Academic Advisor prior to enrollment. This step ensures that students are properly placed in the appropriate courses.
If you are a non-WWSD student interested in registering, please contact Mike DeVuyst. Applications will be accepted until June 2, 2023, so be sure to register before the deadline.
Summer school is a great way for students to get ahead, catch up, or stay on track with their studies. Westwind School Division's summer school courses offer a wide range of options to help students achieve their academic goals. Whether you want to strengthen your skills in core subjects, explore new electives, or get a head start on your college credits, there is a course for you.
Don't wait any longer. Register now for Westwind School Division's summer school courses and make the most of your summer break!